Consumables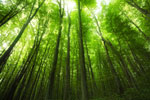 Mayflower Washroom Solutions is a market leader in the supply of consumable items, with over 15 years' experience working with all the leading manufacturers on a national basis. Our solution based approach to the supply of paper, polythene, dry goods and chemicals combines competitive pricing with quality and service.
Product Portfolio
Paper: Mayflower offers a full range of Toilet Tissue, Hand Towels and Soap Systems and solutions to suit every need, with products sourced from major manufacturers such as Metsa Tissue, SCA, Connect Hygiene and Kimberley Clark. Other products include centrefeed and hygiene rolls, wiping products, kitchen rolls & facial tissues.
Polythene: Mayflower offers the full range of polythene products to include bin liners, general waste sacks, dustbin sacks and compactor sacks; all in a range of colours, gauges and sizes.
Dry Goods: Working with all the leading manufacturers of dry goods, Mayflower offers a full range of products to include, mops and mopping systems, gloves, buckets, cloths, dusters, brushes, brooms etc. Many products are available in a range of colours to support our "Cleaning colour co-ordination programme" to help reduce cross contamination.
Chemicals: Mayflower offer a full range of cleaning chemicals to suit every need, from Daily Office Cleaning to Periodic and deep cleaning products and solutions.
Mayflower also offers a totally environmental range of cleaning products, all covered by the "European Eco label " to further support our drive for Environmental best practice.

National Coverage
Mayflower HQ: Based in Woolwich, London, with six strategically placed Regional Distribution Centres across the UK (London, Swindon, Manchester, Corby, Motherwell and Dublin), self-delivering our comprehensive range of managed services nationwide to all business sectors large and small, via our ever growing fleet of over 65 liveried vehicles.
The Personal Approach
Customer Care: Key to our ongoing success is the company's philosophy and culture regarding service excellence. Our centralised Customer Service team is trained to the highest standards of customer care, offering instant support and solutions to our client base.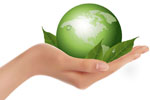 The Environment
Best Practice: Our commitment to the environment is ongoing from our no landfill policy for hygiene waste through to electric vehicles and route planning to manage and reduce carbon emissions. Our product portfolio offers the same best practices with environmental ranges for paper and chemicals, supported and certificated to the highest of European standards.